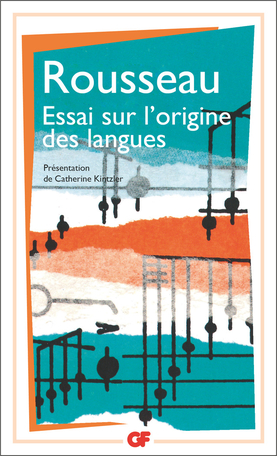 Join us for the 22nd Biennial Colloquium of the Rousseau Association!
"Rereading Rousseau's Essay on the Origin of Languages / L'Essai sur l'origine des langues de Rousseau : une relecture"
University of Michigan, Ann Arbor
May 21-23, 2021
Rereading Rousseau's Essay on the Origin of Languages
More than fifty years have passed since Derrida's Of Grammatology put Rousseau's Essay on the Origin of Languages at the center of Rousseau studies. The Essay, though, is at least as concerned with music as it is with language. The last twenty years in particular have witnessed a veritable renaissance in the study of Rousseau's musical writings. How can what we now know about texts such as the Dictionnaire de musique inform and inflect the ways the Essay is read, and through it, Rousseau's thought more generally? The Rousseau Association will accordingly devote its 2021 conference to "Rereading Rousseau's Essay on the Origin of Languages / L'Essai sur l'origine des langues de Rousseau : une relecture." We seek proposals on any aspect of the Essay, but are particularly interested in papers that situate the Essay within the corpus of Rousseau's musical writings, or the musical writings within the corpus of his philosophy as a whole. We welcome trans-disciplinary approaches and readings that consider the Essay and Rousseau's other musical writings in parallel with his political, educational, autobiographical and other writings.
The conference is currently scheduled for May 21–23, 2021 at the University of Michigan in Ann Arbor, MI. The Association is closely monitoring the current global COVID-19 pandemic and the advice of local authorities. In the event that considerations of public health preclude an in-person meeting in May 2021, the conference may be rescheduled and/or moved to an online format.
The Rousseau Association's meetings are bilingual, and all sessions are plenary. Proposals for papers in English or French should consist of a title, short abstract (max 300 words), and a brief academic bio (max 150 words). Please send proposals as a single PDF attachment to Colloquium Director Nathan Martin at natha@umich.edu no later than Dec. 10, 2020.
Keynote: Jacqueline Waeber (Duke University)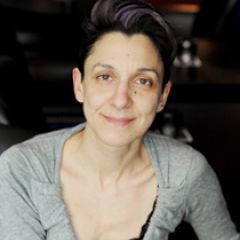 L'Essai sur l'origine des langues de Rousseau : une relecture
Environ un demi-siècle s'est écoulé depuis la parution de De la grammatologie de Jacques Derrida, ouvrage qui a immédiatement réorienté les études Rousseauistes vers l'Essai sur l'origine des langues. Au-delà de ses préoccupations linguistiques, l'Essai consacre près de la moitié de ses pages à la musique. Les deux dernières décennies ont vu croître l'intérêt pour Rousseau musicien. Comment cette nouvelle appréciation des écrits musicaux –et notamment les études récentes consacrées au Dictionnaire de musique–  influence-t-elle notre compréhension de la pensée de Rousseau en général et de l'Essai en particulier ?
Le congrès de 2021 de l'Association Rousseau aura pour thème l'Essai sur l'origine des langues. Nous sollicitons des propositions de recherche portant sur tout aspect de l'Essai. Nous nous intéressons particulièrement aux communications situant l'Essai au sein des écrits musicaux de Rousseau ou évaluant ces derniers dans le contexte général de sa pensée. Nous accueillons également les approches transdisciplinaires et les lectures croisées des écrits musicaux, politiques, éducatifs, autobiographiques, etc.
Le colloque se tiendra du 21 au 23 mai 2021 à l'Université de Michigan à Ann Arbor. L'Association surveille attentivement l'évolution de la pandémie et observera les recommandations des autorités régionales. Si des considérations de santé publique ne permettent pas la tenue du congrès en personne en mai, celui-ci pourra être reporté ou tenu à distance.
Nos colloques sont bilingues et toutes les sessions, plénières. Les propositions de communications peuvent être soumises en français ou en anglais et doivent inclure un titre, un résumé d'un maximum de 300 mots et une courte biographie (150 mots), et doivent être envoyées en format pdf à Nathan Martin (natha@umich.edu) avant le 10 décembre 2020.